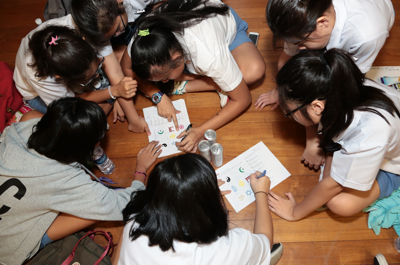 Asian Geographic hot soup school challenge
Asian Geographic Hot Soup School Challenge was successfully held on 11 July 2015. Hot Soup is an inter-school quiz competition held annually for secondary schools in Singapore. The event, which saw over 30 teams participating, was held at *SCAPE off Orchard Road.
Each team was made up of four students, and 2015's champion was Raffles Institution (RI). The students won a 5D4N educational trip to Lombok, Indonesia.
Hot Soup is in its fifth year running and is a quiz to test the students on their knowledge of Asian history, civilisation, culture and heritage, answers of which can be found in the Asian Geographic Magazine.
We would like to thank the participating schools, sponsors, and once again, congratulations to the winning team!
For more, please visit - http://goo.gl/Lvtwqd